Attorney Bradley W. Fox
Brad was born and raised in Cincinnati. After graduating from Princeton High School he attended the College of Mount St. Joseph where he studied history, communications and political science. Brad was a member and co-captain of the Mount St. Joseph wrestling team and was a NAIA national qualifier. After receiving his Bachelor of Arts degree, Brad went on to attend the Salmon P. Chase College of Law located at the Northern Kentucky University. In 2003 he graduated from Chase Law with his Juris Doctrate.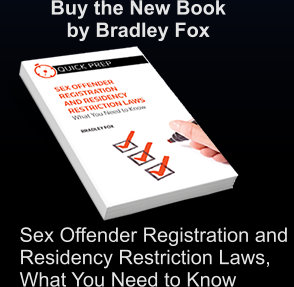 While attending law school, Brad worked as a summer school history teacher at Hillcrest Juvenile Center, part of the Hamilton County Juvenile Court system. Brad also interned with the criminal defense firm of Roberts & Wood in Washington D.C. There he assisted four criminal defense attorneys and investigated for them throughout Washington D.C., northern Virginia, and Maryland. The experience at Roberts & Wood made him fall in love with criminal defense; thus, making up his mind as to the area of law he wanted to practice after becoming an attorney.
Brad has focused his legal practice on criminal defense since he was first sworn in as a licensed attorney in Ohio and Kentucky. He aims at being a professional and smart criminal defense attorney. He is an experienced trial attorney. Brad is calm and collected in the courtroom and believes smart strategies win cases. He enjoys researching tough legal issues.
Brad serves as an adjunct legal professor at the College of Mount St. Joseph where he has taught a paralegal class over the past six years. He has provided training seminars to various groups, organizations, and social workers regarding juvenile crime, juvenile sex crimes, and sex offender registration. Brad was recently published as a chapter author in the attorney guide book; Inside the Minds: Strategies for Defending Sex Crimes, 2012 ed.. In 2014 Brad wrote the book; Sex Offender Registration and Residency Restrictions Laws: What You Need To Know, published by Thomson Reuters, 2014 ed. The book is aimed at clients facing sex crime cases, registration or already dealing with the registration system.
Brad is a family man who enjoys fitness, sports and the outdoors. He is also a fan of cigars, guns and reading. Brad attends Messiah Community Church in Cincinnati. He believes in being available for his clients as often times, bad situations or events don't just happen during normal work hours. Brad is easily accessible via email or his cell phone, and has made it a point to always return calls and respond to client's questions. In his off time, Brad likes to write. He's already been a chapter author and written one legal instruction book; but he currently is working on a non-fiction legal thriller.
Areas of Practice:
Criminal Defense - Homicides and Violent Crimes
Sex Offender Registration and Restrictions - Small Business Defense
Driving Under the Influence Cases - Criminal Appeals
Domestic Violence Criminal Charges - Protective Order Cases
Bar Admissions:
United States Supreme Court, 2010
U.S. District Court, Federal Eastern District of Kentucky, 2011
U.S. District Court, Federal Western District of Kentucky, 2014
State of Ohio, 2003
Commonwealth of Kentucky, 2004
Memberships:
Ohio Bar Association
Kentucky Bar Association
American Bar Association
Cincinnati Bar Association
Great Cincinnati 513.591.2000 Northern Kentucky 859.291.1000
Fox & Scott, PLLC
517 Madison Ave.
Covington, KY 41011